Anti-ageing and skin correcting, naturally

The innovative Plasma Fibroblast is a popular skin treatment for those who are looking for preventive and natural anti-ageing. It also gives amazing, long-term results on fine lines and wrinkles, acne, sun-damaged, sagging, or loose skin, and scarring to face and body.
This skin treatment stimulates the production of your skin collagen for natural tightening and lifting that lasts for years. It shows immediate results and continues to improve your skin's natural beauty over 12 weeks for long lasting transformation.
Tighten and rejuvenate your skin, nature's way.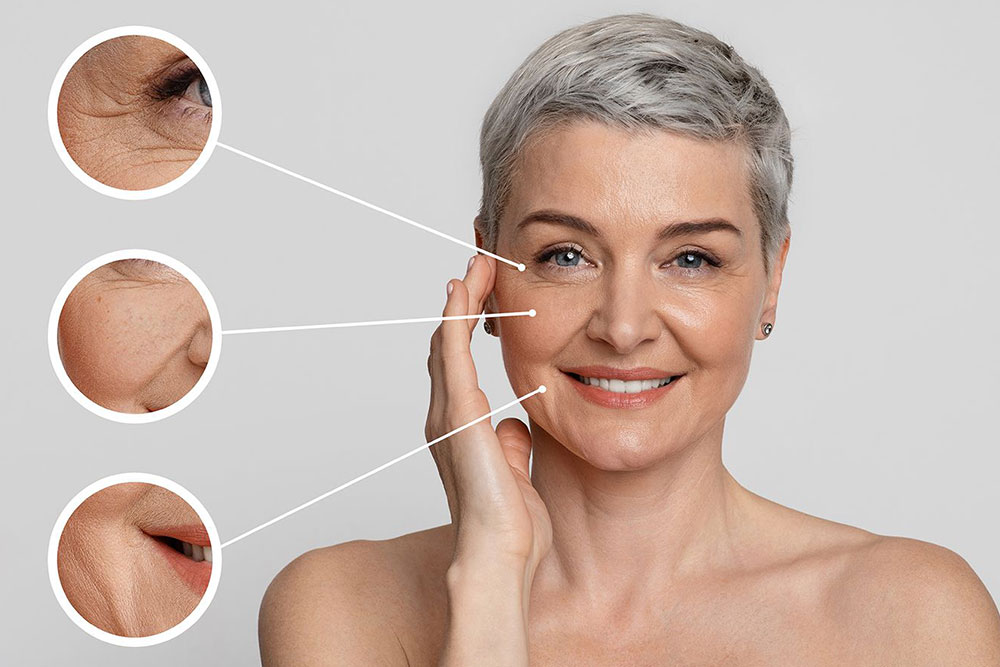 What is Plasma Fibroblast?

Plasma Fibroblast is a non-invasive, soft-surgical treatment that works by tightening your skin and encouraging collagen production, elasticity, and tissue regeneration.
Fibroblast is the most common type of cell found in connective tissue of the skin. By stimulating the fibroblast to secrete collagen proteins to maintain the strong framework for skin tissue.
How many Plasma Fibroblast treatments will I need?

We usually recommend 1 to 3 treatments however, this is highly dependent on your age, your skin elasticity and the skin concern you are treating.
Your Divas fibro blast technician will be able to assess and advise accordingly.
How long does Plasma Fibroblast last?

For most women,the effects of Plasma Fibroblastwill last up to 3 years, your collagen and the ageing process will affect this.
How does Plasma Fibroblast work?

The pen-like device pinpoints the fibroblasts – the collagen and protein-producing cells in your skin – to naturally encourage tissue regeneration. The single-use needle creates a plasma charge using the voltage in the air between your skin and the tip. It does not touch or pierce the skin.
As the plasma charge tightens your skin by turning solids into gas. A tiny dot of carbon crust is formed on the surface of your skin. This targeted approach causes no damage to the deeper layers of your skin or to the surrounding areas.
What can Plasma Fibroblast help me with?

Plasma Fibroblast can help with most skin problems and concerns and their prevention.There are many ways Plasma Fibroblast can help, we recommend you speak with our Plasma Fibroblast technicians for a consultation to discuss.
Plasma Fibroblast benefits include –

Encouraging skin regeneration – for fresher, brighter, healthier skin and reverse the ageing process.
Improvements in overall skin – elasticity and tightening, including skin texture, imperfections, as well as even out skin tone and complexion brightening.
Wrinklesand sagging skin – removal or minimisation of wrinkles, fine lines and sagging or loose skin.
Scarring – removal and minimisation of scarring and imperfections including acne scarring, pitting and pigmentation.
Does Plasma Fibroblast hurt?

No. There is no pain, only a light sensation is experienced on the skin surface.
What after treatment can I expect from Plasma Fibroblast?

You should be able to see results immediately of tighter and an even skin surface.
The first week, as the skin grows new tissue, you may experience mild swelling and tiny dots appear on your skin in the area we targeted. The tiny dots will flake off naturally as the new skin starts to rejuvenate underneath.
Continued skin healing and revitalisation will continue over the next 6-12 weeks.
The effects of your renewed skin from fibro blast will last up to 3 years.
Want to know more about Plasma Fibroblast?

Have a question, concern or want to book an appointment for Plasma Fibroblast? Call us now on 1300 111 786, we have 7 conveniently located Sydney beauty salons.