Lost your brows? We'll find them!

Henna tinting is a quick, easy natural beauty treatment that can dramatically transform your face by deepening and thickening your brows.
Naturally intensify and define eyebrows with the semi-permanent henna tint, a safe and natural alternative, without having to apply makeup every day.
Our henna tint is applied to brows and skin for a full-on look to eyebrows. This natural look leaves matt, fluffier eyebrows, similar to the look of eyebrow powder. This added colour gives more definition to enhance and shape your brows for an instant, youthful appearance.
Our plant based henna tints are natural and contain no chemicals. Theyareavailable in a range of colours to match the perfect colour for you. And best of all, they cover grey hairs too!
Are you an active woman, love swimming,going to the beach and the gym? Hate to reapply your eyebrow makeup? Love to look good all the time? Do you want thick, gorgeous eyebrows, the envy of your friends? Then, tinting is for you!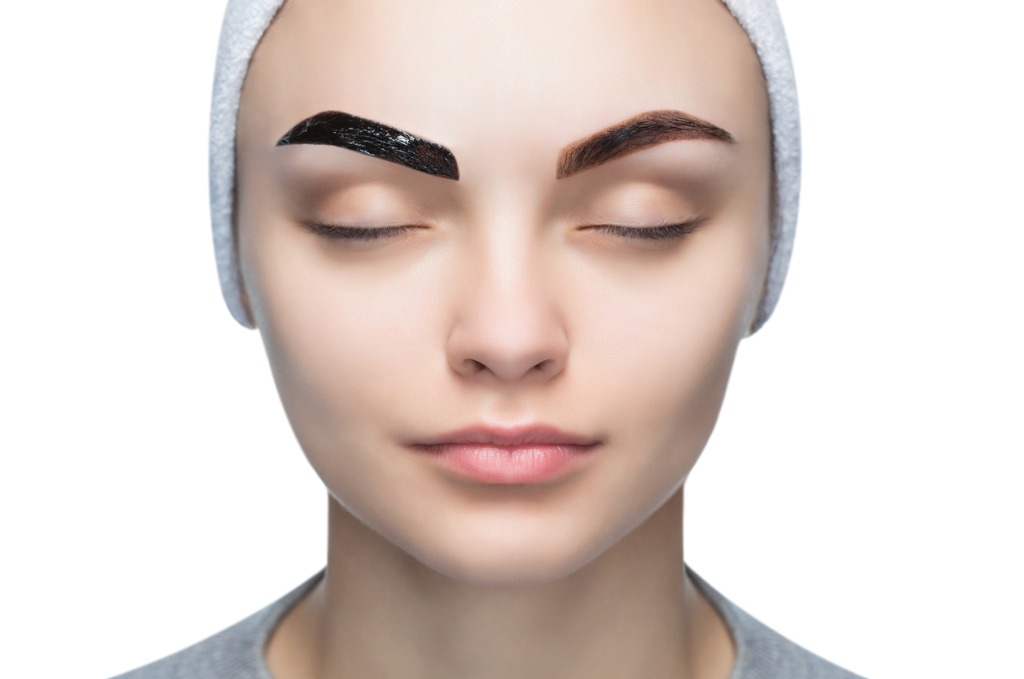 How does henna tinting work?

Thepurposeof henna tinting for eyebrows is to help you achieve the appearance of eyebrow makeup without the fuss.
Our Divas team will apply the semi-permanentplant-based tint to your eyebrows. All our henna tints are eye and skin safe and contain no chemicals or harsh ingredients, so they are perfect for those with sensitive skin.
Henna tint is available in a wide range of colours. Our beauty technicians can help you choose the perfect colour to match your hair and skin complexion.
How long does eyebrow tinting last?

For most women, tinting will last between 2 to 4 weeks.
What isinvolved in the tinting process?

The tinting process usually takes between 15-20 minutes in total.
The tinting steps are –
What should you consider with tinting?

Henna tint for eyebrows is a semi-permanent treatment.
Sensitivity to the natural henna tint is rare but please speak to your beauty technician about the risk of sensitivity, rash or allergic reactions to the dye. We can do a test spot to ensure your safety.
What are the benefits of eyebrow tinting

Besides looking glamourous and enhancing your brows, you do not need to apply eyebrow powders to look amazing all the time. And you don't have to spend time taking it off at the end of the day!
You can create a natural look, by choosing a few shades darker than your natural hair or you can go for a dramatic, new look by going even darker – it is up to you what look and colour you want.
Look good at the pool, the beach, playing sport or having fun – no need to check your brow makeup or reapply. Enjoy your active lifestyle and look fantastic at the same time!
Ask us about our plant-based henna tinting for eyebrows

Have a question, concern or want to book an appointment? Call us now on 1300 111 786, we have 7 conveniently located Sydney beauty salons.