It is used since ancient time to colour skin, hair, fingernails, leather, and wool. The name Henna is also used for dye or paste derived from the leaves of the plant, and for the art of temporary tattooing from those paste. The English name "henna" comes from the Arabic pronounced ħinnā.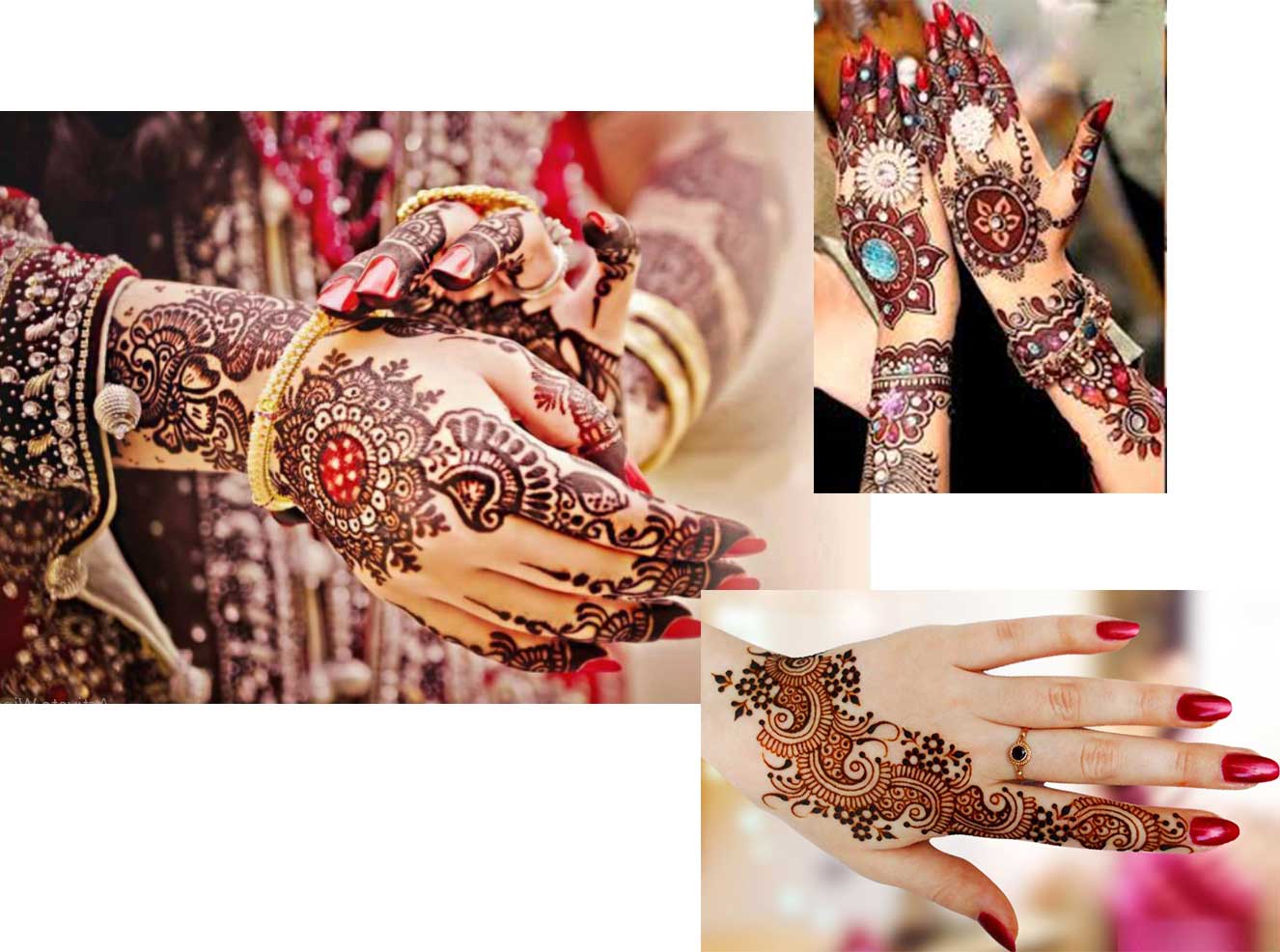 Mehndi is a term used for the application of henna as a temporary skin decoration in south Asia as well as India. The art of Mehndi has been a long-standing tradition stemming from many ancient cultures but is mostly known today for its history and prevalence in India. Henna paste is applied on the skin just like you are writing on your skin with a marker. The henna paste is like toothpaste (dark brown in colour though).
Henna paste is moist when applied. After application, you need to keep that body part away from any obstructions so that it doesn't smear the design. Typically, henna colour fades in one to three weeks depending on your skin and how much you wash the part where henna is applied.


We use completely natural henna (henna dried leaves mixed with hot water or some natural oils) which is completely safe for all type of skins.

Traditionally Mehndi is applied on hand and feet of women (and men in some communities) for special occasions like wedding. Now-a-days with modern trend, it is applied anywhere in the body depending on your preference and need. Go to our interactive gallery to see varieties of henna designs applied in all parts of the body.

Henna Art ( aka Temorary Tattoos or mehndi )

Starts with = $10
Complex Design each side Palm = $20
Complex Design each side Palm and Hand = $30