Toss out your eyelash curler!

For all day volume and curl, get ready to enhance your already beautiful eyelashes.
Our eyelash perming is for those who have naturally thick but straight eyelashes and want long-lasting curl. If your eyelashes are short, this treatment will heighten and give them more length.
Our creamy solution works in two ways – it lifts, shapes and separates your lashes as well as adding an upward curl to them. Leaving you with nourished, luscious lashes, your eyelashes will never look so long, thick and voluminous.
If you love your eyelash curler, this is for you.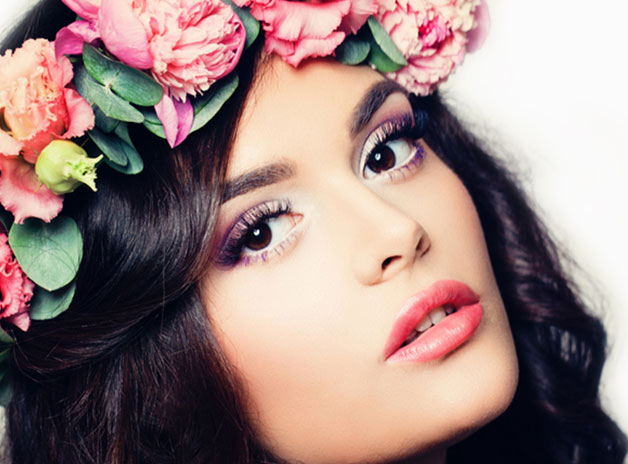 A perming solution is applied to your eyelashes around a cylindricalgel rod to lift and curl your natural eyelashes.
Eyelash perming will give you the appearance of longer lashes to open and frame your eyes.
What is involved in eyelash perming?

Your eyelash technician will examine your natural eyelashes and talk to you about the look and amount of curl you would like for your eyelashes.
Your eyes and the surrounding area will be prepared – cleaned thoroughly to remove oil and makeup and put a protective cotton pad on your lower lashes.
The cylinder gel rod is placed just above your eyelid, and using an adhesive, the lashes are smoothed onto the rod.
Once the technician is happy with the curl, the creamy perming solution is applied to set the curl. This usually takes about 5 minutes.
The cream is removed,and a neutralizing solution is applied to set the curl for just over 5 minutes.
Almost there! The gel rod is removed, and the eye area is thoroughly cleaned. The final step is the application of a rich nourishing cream to strengthen your lashes.
You are ready to reveal your beautiful long lashes.
How long does eyelash perming last?

Your eyelash perm should last around 6 to 8 weeks, the typical lifecycle of your eyelashes.
Keep your newly permed eyelashes dry for a couple of hours after your treatment and be careful when applying mascara.
How do I maintain my eyelash perm?

A little care for your eyelashes is all that is required for all day and night glamour eyelashes.
As we mentioned before, keep your newly permed eyelashes dry for the first 24 hours. Do not touch your lashes and at night make sure they do not get crushed by your pillow.
You can use mascara after the first 24 hours, but be gentle when removing.
Apply our Eyebrow and Eyelash Growing Serum products daily to maintain and naturally encourage your natural brows and lashes to grow and glow! The specially formulated serum uses ingredients to promote lash length and strengthens each lash. The pigment booster helps to define and lengthen your lashes

Yes. At Divas, all our eyelash perming technicians are fully trained and experienced in perming.

Get more curl, more lift, beautiful eyelashes with our perming treatment. Please call our beauty salon on 1300 111 786 to speak with an experienced technician, or to book an appointment.