For smooth and precise eyebrows

If you are looking for perfect eyebrows, this is the treatment for you. Our skilled technicians shape and define your eyebrows for a long-lasting, polished look.
Threading isn't just for eyebrows – it is also a long-lasting hair removal treatment for the finer, shorter hairs on your upper lip, chin, neck or forehead.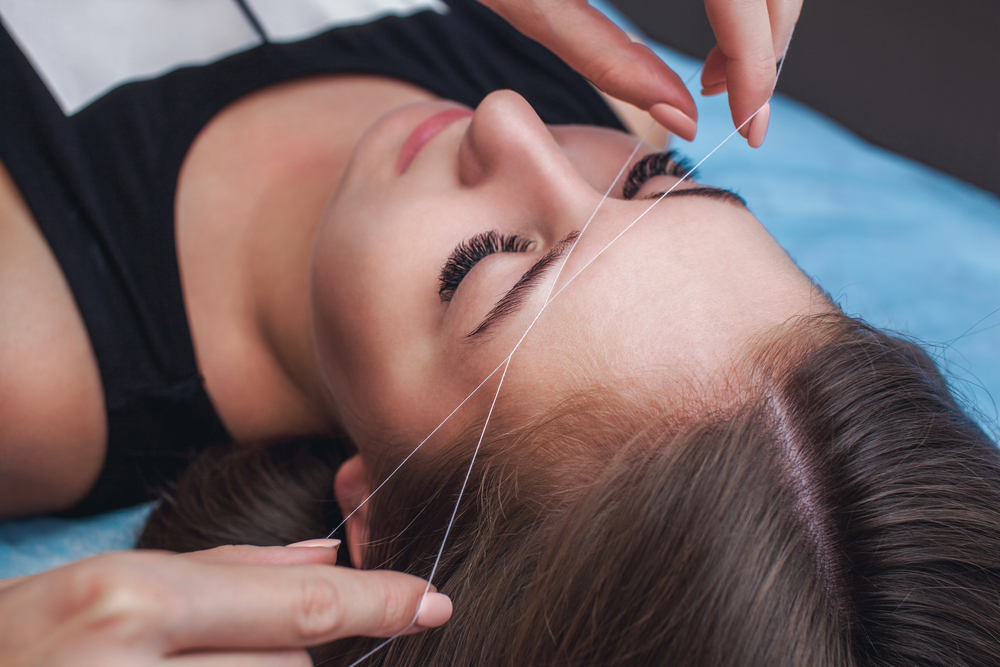 Threading is a traditional Indian technique that removes hair using entwinedlengthsof anti-bacterial cotton thread.
Our skilled technicians graze the intertwined threads over the area to get all the stray hairs – even the short, fine ones – for a straight outline and smooth eyebrows.
The thread enables the technician to get a straight line for eyebrows as well as those tricky spots around the upper lip, chin, neck and forehead.

There is a feeling of a light sensation around the area. However, because of the speed of threading the processis less painful than tweezing orwaxing.
Threading is efficient and quick, removing an entire row of hair at one time, instead of tweezing one hair at a time.
What are the benefits of threading?

Benefits of eyebrow threading compared to waxing

What types of threading are available at Divas?

Book your appointment now by calling 1300 111 786